Construction of the new school
It all starts with the call of a friend, Missions Etrangères of Paris the 9 of March
"I allow you to follow this letter from a young Father MEP, a missionary in the mountains of the Karen ethnic group in Thailand …
Dear friends and family, here is my letter of liaison nicomep. It contains some news and many photos, as well as a construction project.
Fr. Nicolas LEFEBURE »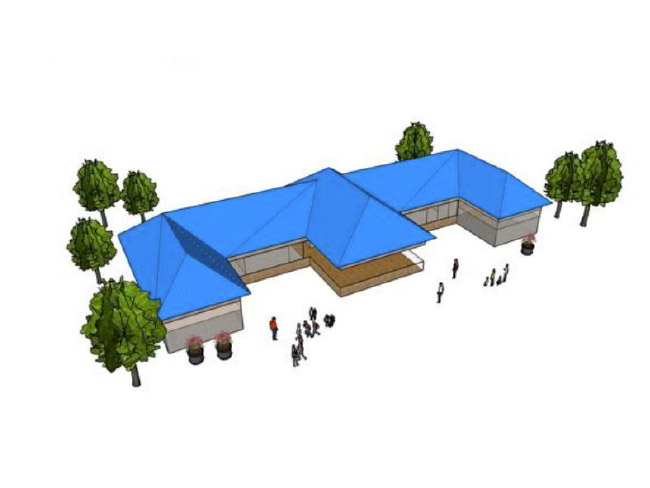 Aerial view of the new school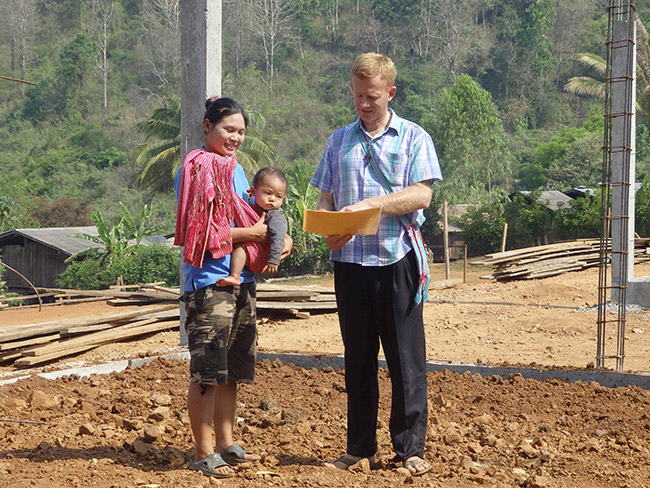 Father Nicolas Lefebure in the presence of the director of the new school.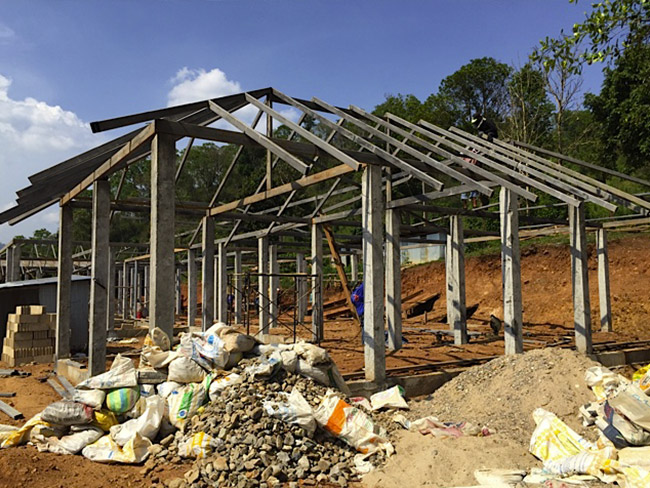 Soon the biggest building of the village
* SYNTHESIS :
RECONSTRUCTION PROJECT
OF THE MOUNTAIN SCHOOL OF HUAY NAM YEN
The school of Huay Nam Yen was built in 1986 by Father Joseph Guillou, m.e.p. Built in Wood, it welcomed 32 children at its opening. Today, it has 101 students and 8 teachers.
Conceived as a center of instruction and assembly, it is also the center of community life Of the village. In all, there are 600 inhabitants, including 160 children under the age of 11 who are to come up.
The regional context has changed. The future ASEAN transcontinental route will position the Sector in the heart of Southeast Asia's trade.
Education standards have evolved and existing buildings are no longer needs. The exiguity and rusticity of the current premises penalize children who have to complete their studies Primary school away from the village and in boarding school because the access road is cut off during the rainy season.
To ensure the success of the initial project, it is essential to undertake the reconstruction of The building, to equip it with a sufficient number of classes and equip it with the pedagogical means Necessary for the successful pursuit of studies.
To do this, we have a highly motivated faculty and the support of all Villagers. This project is part of a broader goal of providing the Karen minority with mountains
Access to education up to the university, to give it the means to transmit its culture and to
To defend its interests, to be itself the mainspring of local development that promises to be rapid.